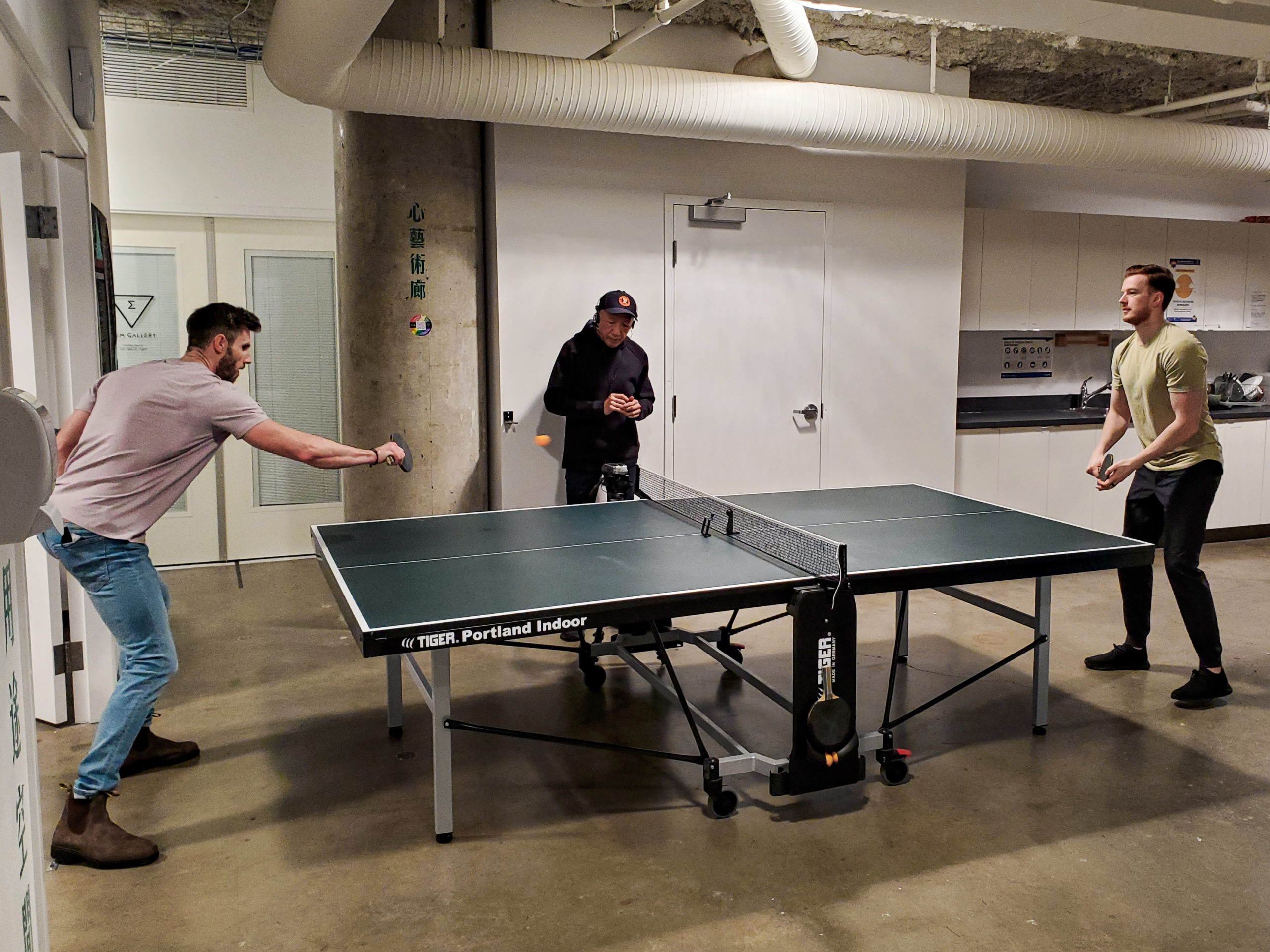 Be Like Sound
Paul Wong, 2022
Site specific, 6 channel, immersive surround sound installation
28min loop
Dr. Sun Yat-Sen Classical Chinese Garden, Vancouver, BC
Be Like Sound (BLS) by Paul Wong is a new sound artwork commissioned by Dr. Sun Yat-Sen Garden Society and funded by the City of Vancouver Shift  Public Art Programme. BLS has been created as a site-specific immersive experience  for the Hall of One Hundreds River courtyard. This is Wong's first sound only installation and has involved collaborating with sound designers and engineers, composers, musicians, chefs, restaurants and researchers over the last two years . BLS is a new permanent work. Credits: Sound Design – Paddy Ryan, Installation Technical Design – Colin Griffiths, Production Assistant – Christian Yves Jones, Shumka Centre's Art Apprenticeship Intern, Reach – Yan Liang.
The six channel (speakers) installation is designed to respond to the acoustic aesthetics  of the courtyard. The s 28 minute sound work is composed from sourced historical, sampled, remixed and new audio recordings. The  ancient Chinese Feng Shui  system of the five elements: fire, earth, air, water and metal was a conceptual source of inspiration for considering and gathering sounds. BLS not only invites an engagement within the physical space of the One Hundred Rivers Courtyard but with the sounds of Chinatown's rich past and present in an auditory form that will be both representational, experimental and abstract. The Title Be Like Sound is a nod to Bruce Lee's famous quote and philosophy "Be like water". Sound is essential and is everywhere.
BLS include celebrations, ceremonies, music, games/play, spoken languages, labour, food preparation and the natural world. Sounds include Cantonese opera, canto-pop the bustle of restaurant kitchens, the clatter of a Mahjong game social the chatter of conversations, the languages: Cantonese, Mandarin and English, ping pong, badminton, trees falling in the deep forest, water in the forms of waves, babbling brooks, sounds of everyday street life, birds, the rustling of blowing bamboo.  Many of these are the sounds being lost in our rapidly disappearing and shifting Chinatown. A journey from the primordial to the present.