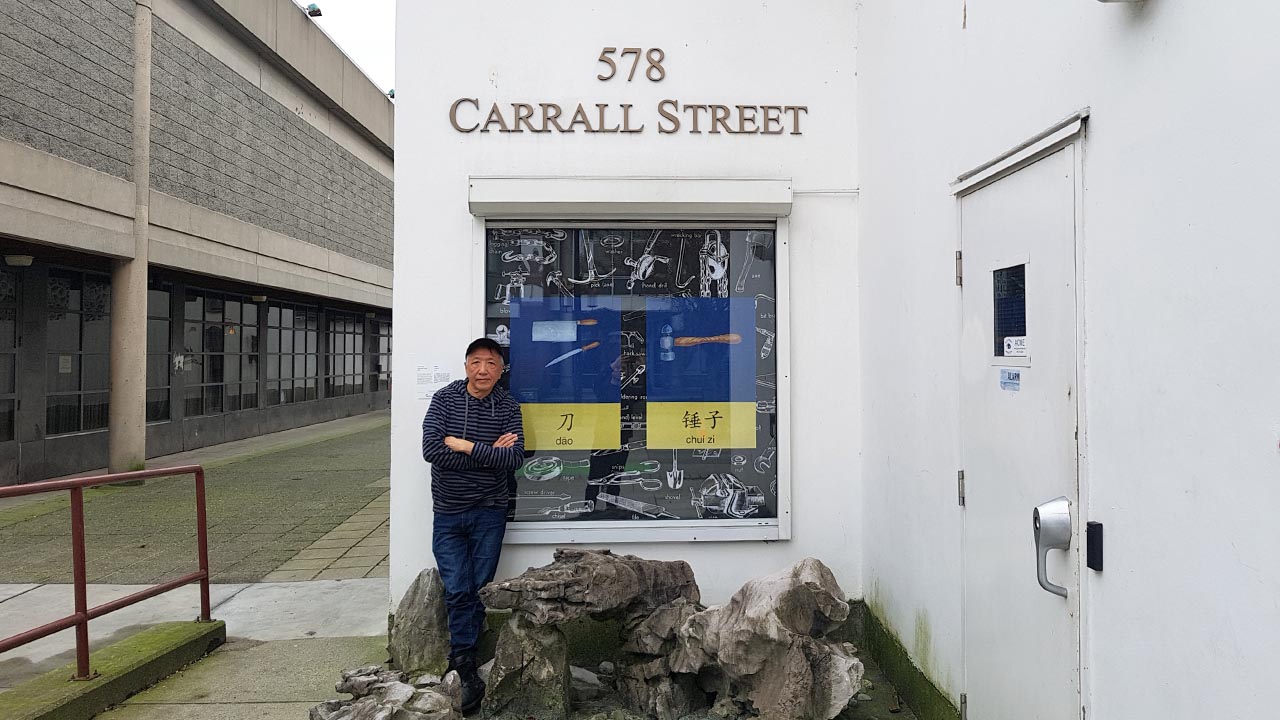 Everyday Things
Paul Wong, 2019 – 2020
5′ x 5′, backlit window, digital photography
Also available as 32″ x 32″ prints.
What is this? | September 2019 to January 2020
Tools | February to May 2020
Human Body Parts | June to August 2020
Fruits and Vegetables | Post-pandemic (phase 4)
"Everyday Things" consist of four, four-month exhibitions featuring collages constructed from vintage 1970's children's Chinese language flashcards and an 1880's Chinese to English language book. The flashcards and book were intended to teach fundamental words, phrases, and information to newly arrived workers from China.
「日常事物」是一個包括三個展覽﹑每個展覽為期四個月的藝術項目,內容包含一些由古舊的兒童中文閃卡及英語書籍拼合而成的圖像。這些閃卡和英語書籍原來的用途﹐是教授剛來自中國的工人日常使用的字句和向他們提供資訊。
Everyday things is a backlit window on the exterior of Dr Sun Yat-Sen Chinese Classical Garden. This public art project is commissioned by the city of Vancouver.